This is an exciting online competition in speed typing!
It's a game that can help you to learn a lot of new information and amazing facts. You can practise free in fast typing and have much fun with your friends and relatives.
It's so easy, so cheerful and so useful!
Subscribe to our Facebook page to stay connected with the development progress.
I will publish interesting details and a backstage about developing Keyboard Racing 3D!
Finish your game and you will be first!
Start typing practice with random options

List of all available races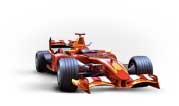 A new race with your own parameters
Here you can compete online with other participants in speed typing and practise your typing skill.
Just create a new game or join the existing one in order to start your typing practice. You will see a text that you should type correctly and fast. Click "Create" or "Join", play games and become THE TOP one!
00:20
General

Guest-4771

Guest-2763

Guest-1898
00:05
General

Guest-8095
06:50
General